 Dark Matter Detection Consortium
Three world leading collaborations joining forces in the search for Dark Matter!
What is Dark Matter
World leading researchers with more than twenty years of sucessfully building liquid xenon Dark Matter detectors unite forces in the XLZD Consortium

We aim to design and build a single, common multi-ton experiment. Current detectors LZ and XENONnT have the same science goals but differ in many technical details. We are able to explore and select the best option from both worlds, strengthening our R&D efforts by combining ideas and ressources
Dark Matter
A hypothetical form of matter whose evidence for existence can be seen across many scales in the universe. For nearly 100 years its nature has remained a mystery.
Non-luminous
It does not emit or absorb light. Its presence was deduced purely due to its gravitational effects
Abundant & Heavy
Forms structures within which galaxies and clusters form. There is 5x more dark matter than conventional matter in the universe
Stable & Elusive
A stable and neutral form of matter that interacts weakly with itself and others
New Particle
No fundamental particle from the Standard Model behaves this way
Directly Detecting Dark Matter
Xenon is a world leading target for dark matter searches and a large number of other new science efforts
Read the White Paper
With 40-100 tonnes Xenon we will achieve a lot more than ever before
A low-background, low-threshold xenon observatory can access more than just Weakly Interacting Dark Matter, including neutrinoless double-betta decay, double-electron captrure, solar and astrophysical neutrinos, and broader beyond the Standard Model topics, especially axion-like particles and dark photon electron-recoil interactions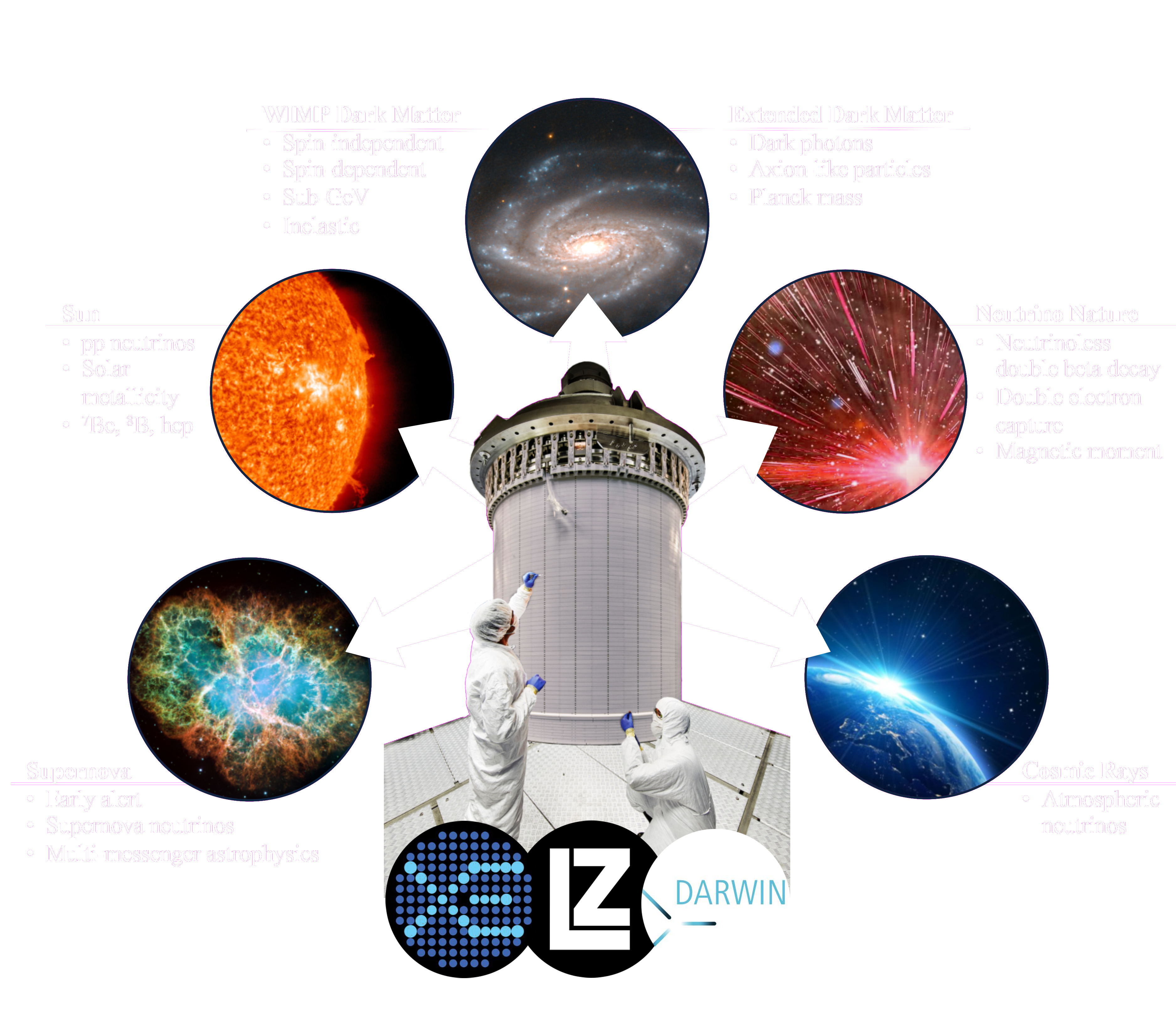 An observatory for rare physics
Vanilla Dark Matter
World-leading sensitivity to Spin-Independent and Spin-Dependent interactions for GeV and sub-GeV Weakly Interacting Massive Particles (WIMP)
Exotic Dark Matter
Sensitive to a plethora of exotic particles due to excellent energy threshold and resolution; axion-like particles, dark photons, composite, mirror, asymetric models etc.
Neutrino Physics
Sensitive to neutrinoless double beta decay of Xe-136 and double electron capture of Xe-124, at natural abundance. Also sensitive to neutrino magnetic moment
Solar Physics
Able to constrain solar metallicity models through measurements of pp Be-7 and B-8 neutrinos
Cosmic Rays
Sensitive to atmospheric neutrino measurements at lower energies previously incredibly challenging
Supernova
An excellent early alert device for a supernova event also assisting with multi-messenger astrophysics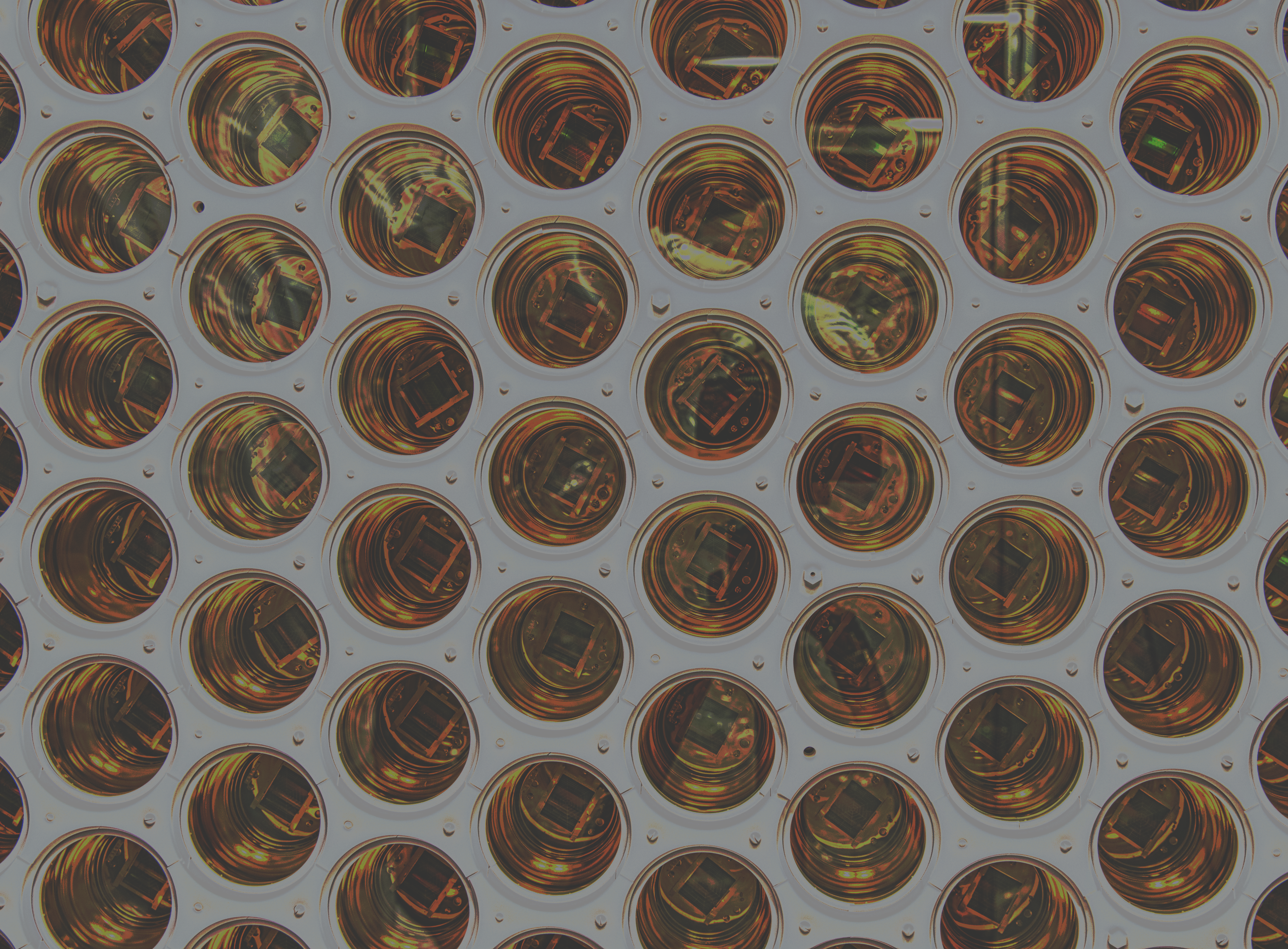 The first joint meeting after signature of the MoU will take place 27-29 June 2022 at KIT (Campus North).
Read more
"XENON, DARWIN and LZ representatives signed a Memorandum of Understanding in July 2021 in which they commit to work together at the next detector, but leave the location open.
Read more
Contact Details
For general enquiries please use one of the links below.